Welcome to part two of my MS-Optical 35/1.4 review. If you missed part one [HERE], I covered form and functionality of this unique lens. This installment is going to cover its overall performance. All shots were scanned on an Epson V850.
PERFORMANCE:
During my test shoot at Rock Glacier, I was only able to start the f-stop comparison at 2.8, leaving out 1.4 and 2.0. I must keep shooting to get some situations where I can use a max aperture outdoors without using a ND filter. With that out of the way, I found that the Apoqualia was outstanding from f2.8 through f16, where it only hinted at diffraction setting in. You may notice that the shot at f4 is a little soft. I believe there may have been some wind to blame for that.
CENTER PERFORMANCE:
Performance in the middle of the frame is very good, even at f/2.8. I did not find much difference between all the apertures, but did find that the lens was sharpest at f/8. In normal printing situations, I would feel comfortable shooting this lens at anything above f/2.8.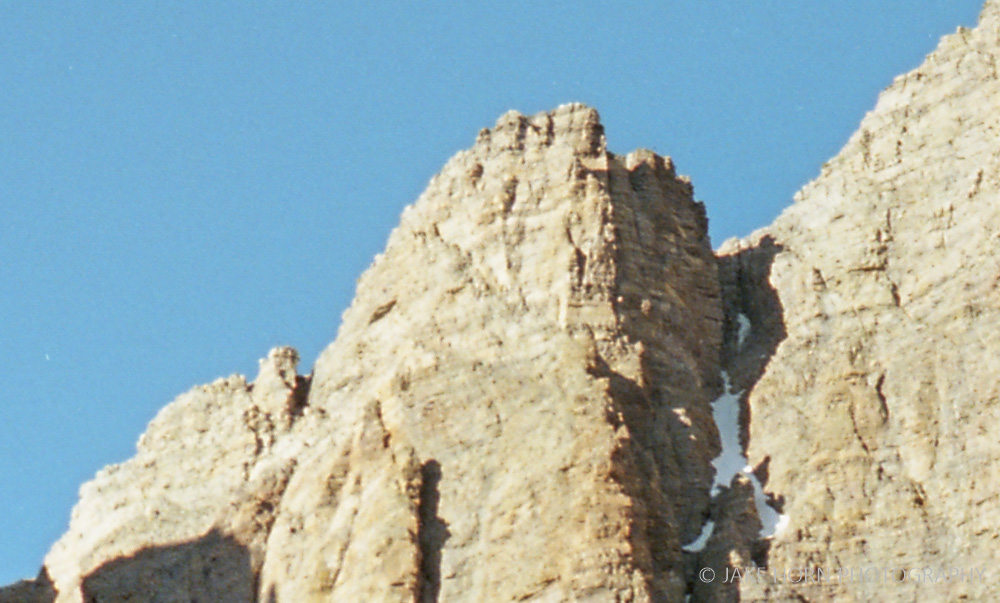 CORNER PERFORMANCE:
Corner's turned out much better than I thought they would. We've come to expect precision across the entire frame in modern lenses and I'm happy to say MS-Optical delivers. I will add that there is a slight loss of contrast and crisp detail at 2.8. But you can see that this cleans up quite nicely at f8.
BOKEH:
I'm sad to say that I don't have many examples with strong bokeh. This is mostly due to the fact that landscapes are about creating the largest depth of field. I did, on the other hand, find it difficult to get down to f/1.4 when the max speed on the Leica M-A is 1/1000th of a second. From what I've seen thus far has been very encouraging. High contrast trees (i.e. leaves) always look jittery, but the Apoqualia does a decent job handling this. Though there is an odd circular effect to it. I do like the focus fall off however. It does well at isolating the subject.
DISTORTION:
I was quite surprised by the performance in this category. When focusing at ten feet, I found a ton of barrel distortion for a 35mm prime. I resolved this by adding a +3 correction in post. I would say this is twice as much as most lenses in this focal range. In fact, while playing with some adjustments in Lightroom, I found that the Apoqualia has just as much distortion as my Nikon 24mm 1.8G.
In summary, I did not find anything disturbing in the performance of this lens. Due to the distortion, I probably won't be using this for any architecture shots. Vignetting is barely noticeable in the apertures I plan to shoot this lens. But knowing that I can open up to 1.4 and shoot in low light is reassuring.
I was hesitant at first when deciding on this lens over a Leica equivalent, such as a used Summarit. Would I be compromising picture quality for the charm of this lens? Well I did not find that to be the case. The Summarit-M 35/2.4 may perform better than this lens in test labs, but I found the MS-Optical delivered supurb results.